Alex has volunteered at our Lonsdale St shop in Carlisle for a number of years picking up new skills and building some great relationships in the process.
What is your volunteer role at the hospice, and can you explain to people what you do?
Assistant to the shop at Lonsdale St, I can do the front counter, sorting and I also specialise in repairing battery operated clocks and toys to sell for a profit.
The role is about making sure items aren't wasted, if they are fixable, we make sure they are in top working condition to resell. Alternatively, if they're beyond fixable we can send them off to be recycled which also brings in money for the hospice. No two days are the same you can get hundreds of items to fix at times. You don't know who has what its always surprising some of the fantastic items we get in.
How did you start volunteering with EVH?
The manager at the time got talking to me and said why not volunteer one thing led to another and I became a shop volunteer. One day someone came into the shop with a broken watch, I managed to get it fixed and we sold it for a good amount. After that more and more people seemed to be bringing them in and the more I fixed the more knowledge and understanding I gained.
I always have been mechanically minded and am of the idea that if you can have a go at fixing it then why not give It a try. I must have volunteered here for around 12 years now.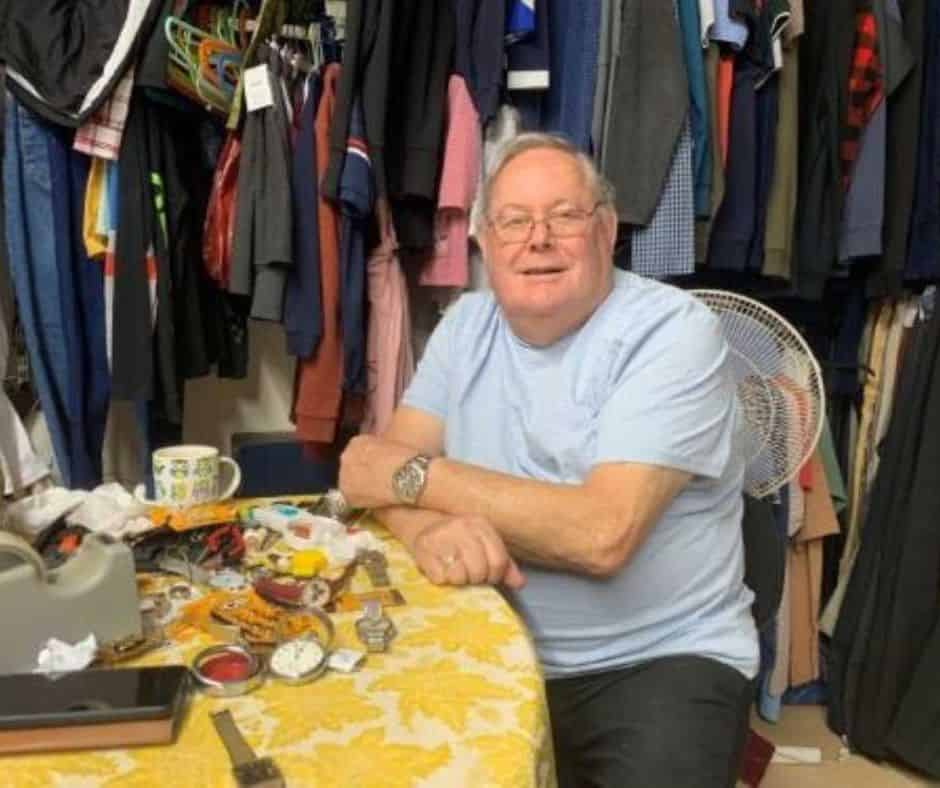 What do you like most about volunteering with us?
Some of the characters, there are regular customers who you get to know, and you can have a joke around with which helps to create a friendly atmosphere and people then come back. There's one lad for example that always comes in and asks if I have any Rolex's! Even a few of the staff here if there watch stops working, they'll give it to me, and I can fix it for them in exchange for a donation.
Would you recommend to other people? And if so, why?
Yes of course, If you are retired it's something to do, whilst you're helping others out. You can also find out a lot, you often find daft things and ways of sorting stuff it's all good knowledge.
I would advise anyone to get involved especially those who are sitting at home doing nothing, come out and meet people.